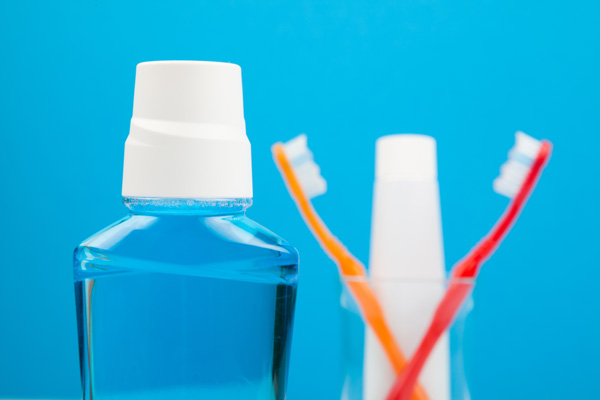 As an Albuquerque, NM laser dentist, we provide patients with a better way to receive periodontics care. These procedures are often necessary for treating gum disease in adult patients. This is something that few people think about, but gum disease impacts most adults at some point in their lifetime. Gum disease will typically develop because plaque and tartar have built up on the surface of the teeth underneath the gums. Once there, it is difficult if not impossible, to remove the plaque at home, making it necessary to visit a dentist office for treatment. You can watch for signs of gum disease by looking to see if your gums start bleeding when brushing and flossing your teeth, noticing signs of your teeth looking larger or longer, or feeling as though your teeth are becoming loose. These are all signs that you should visit our office for periodontics care right away. You can schedule an appointment by calling (505) 359-2289.
Common Periodontics Procedures Performed by Family & Cosmetic Dental Design
Our goal is to identify signs of gum disease while it is still in its earliest stage so that we can provide you with the least invasive treatment solutions. Family & Cosmetic Dental Design will typically begin by performing a deep dental cleaning. This is where we remove the plaque and tartar from underneath your gums so that they can return to good health. By removing the irritant, this is often all that is necessary to restore your gum tissue. However, we may also need to perform a scaling and root planing procedure where the tartar is not only removed but the roots are also smoothed out and any infected ones are removed from your mouth.
If gum disease is allowed to progress past this point, you may begin to notice gum recession. When this happens, more of your tooth structure and roots are exposed. This is dangerous for the health of your teeth and requires intervention. In this case, you will not only need a deep cleaning and scaling and root planing procedure but you may also need a gum graft in order to restore and secure your gum tissue back around your teeth.
Benefits of Visiting an 87109 Laser Dentist for Periodontics
If you are looking for periodontics care in Albuquerque, we highly recommend that you visit our laser dentist office. This is for your benefit. When receiving something like a deep dental cleaning, a traditional dentist will need to pull the gums away from the teeth and use metal dental tools to scrape away the plaque and tartar. Understandably, this can create a level of discomfort and irritation in addition to making your gums swell. Many people find this to be incredibly uncomfortable and avoid periodontics care as a result. The good news is that you don't have to. As an 87109 laser dentist, we can perform a deep cleaning while leaving your gums intact. The laser is fine enough that we can target the plaque and tartar underneath the gums and break it up effectively without causing irritation. You will then recover faster and feel better overall, making this a more positive experience.
Schedule an Appointment with Family & Cosmetic Dental Design for Periodontics Care
As a laser dentist, we can help your gums to recover while keeping you as comfortable as possible. To experience the benefits of visiting an Albuquerque laser dentist office, call (505) 359-2289 and schedule an appointment.
---
Related Posts
July 29, 2016
We provide periodontics care in Albuquerque that can both prevent and treat gum disease. While we treat patients of all ages and in all stages of health, pregnant women have a particularly unique reason to …
---